Pushing beyond your Limits
Providing a wide range of outdoor sports to our students
Epistemo offers a plethora of sports and games to all its learners:
   Cricket
   Football
   Basketball
   Archery
   Tennis
   Taekwondo
   Athletics
   Skating
   Badminton
   Throwball
   Swimming
   Squash
   Hockey
   Cross Country Trekking
   Adventure Sports
   Mass Drill
Very Good School, teaching is concept based, kids are able to learn fast because content can change but the concept remains the same. Teachers are excellent they know about the strengths and weaknesses of each and every child. I wish the school will grow and flourish more and more in the future.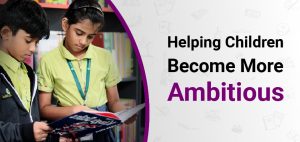 As parents, we always want what is best for our children and we also have their best interests at heart. We want our children to be motivated, curious, and eager to learn. We also want them to be ambitious because the amount of ambition that your children have, can determine their success in life.Some of...