Epistemo Vikas Leadership School is a part of Samaikya Educations, established with the main objective of nurturing young minds by imparting training, dissemination of knowledge, know-how with the most innovative and proven methodologies of teaching.
In a span of 7 plus years Epistemo has expanded its horizon in terms of scope, sequence, transformed the conventional norms of teaching thus paving the way for a truly integrated learning with a global approach.
Green School Awards

We received Green School Award for green environmental campaigns and best practices followed in the school.

Best Innovative Schools in Telangana

We received this award from Worldwide Achievers, Mumbai, 2018, for showing a noteworthy use of the imagination and creative concepts of the school.

India's Greatest Leader

The organization, Pride Of The Nation issued this award for India's Greatest Leaders, Mumbai, 2018.
Asha Sharma I am very happy with Epistemo Vikas Leadership School, and I am proud that my child is part of this school. I would highly recommend it to anybody. Epistemo Vikas Leadership School gives support and solution at all time.
Smitha Reddy Good school. Teachers are very approachable and give great support to our children. My children are very happy going to school. I wish the school can excel many more things in the future.
Nishkam D Very Good School, teaching is concept based, kids are able to learn fast because content can change but the concept remains the same. Teachers are excellent they know about the strengths and weaknesses of each and every child. I wish the school will grow and flourish more and more in the future.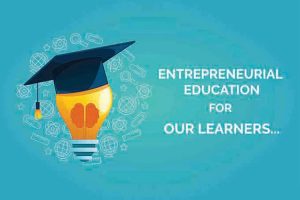 Parents, caregivers and educators often wonder – are they doing enough for children to be independent and be prepared for the future? Are they challenged ...
\"CHANGE IS THE LAW OF LIFE, WITHOUT CHANGE THERE IS NO
INNOVATION OR CREATIVITY.\" Vikas - The Concept School is a dream
manifested out of the vast experience, thorough training young minds to
meet global challenges…
               More Info >
For more than 15 years, Vikas has mastered the art of imparting the required life skills along with various academic and co-curricular activities, thus promoting a wholesome growth in them.