A monthly listing of important events and holidays
Allowing for planning on the part of parents and children
Our academic calendar lists all upcoming events and important holidays on monthly basis. The purpose of our calendar is to notify students, parents and caregivers on the list of events and school-holidays, well in advance so as to help them plan their future programs after considering the important events on the calendar. It aids in keeping things organised at school as well as parents end. Kindly note that the school calendar is subject to change.
Very Good School, teaching is concept based, kids are able to learn fast because content can change but the concept remains the same. Teachers are excellent they know about the strengths and weaknesses of each and every child. I wish the school will grow and flourish more and more in the future.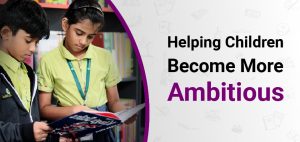 As parents, we always want what is best for our children and we also have their best interests at heart. We want our children to be motivated, curious, and eager to learn. We also want them to be ambitious because the amount of ambition that your children have, can determine their success in life.Some of...