Every Child is an Unique Artist
Promoting life beyond the classroom through creative pursuits
Epistemo organizes art, music, and dance lessons for children to foster creativity and allow them to grow socially, mentally, and emotionally. It is integrated with the school curriculum and is an important aspect of education as it enhances lateral thinking, complex analysis, and critical thinking skills. Art gives children an outlet to express their ideas and creativity.
   Classical Dance
   Western Dance
   Instrumental Music
   Vocal Indian Music
   Painting
   Craft
   Sculpture
   Gardening
Very Good School, teaching is concept based, kids are able to learn fast because content can change but the concept remains the same. Teachers are excellent they know about the strengths and weaknesses of each and every child. I wish the school will grow and flourish more and more in the future.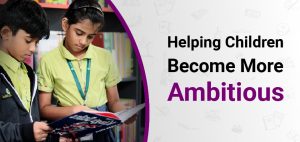 As parents, we always want what is best for our children and we also have their best interests at heart. We want our children to be motivated, curious, and eager to learn. We also want them to be ambitious because the amount of ambition that your children have, can determine their success in life.Some of...