Witnessing Next Gen Innovators/Boosting Knowledge and Imagination
Working with cutting-edge technology
STEAM is an acronym for Science, Technology, Engineering, Art, and Math. STEAM Robotics is another program established to produce the next generation of innovators, problem solvers, and critical thinkers. We do this by giving hands-on experience in science, technology, engineering, art, and mathematics. Here we accentuate, 'learn by doing' in a fun, engaging, and creative way.
In an effort to provide comprehensive development of our students, Epistemo has initiated a life skill curriculum. It includes origami, culinary skills, craft, gardening, safety & management, gadget geeks, needle and thread, Investopedia, vegetables and fruits carving, photography, movie-making, and DIY (Do It Yourself). These skills are imparted with a purpose to ignite a passion for learning among students and build a foundation for self-development.
Very Good School, teaching is concept based, kids are able to learn fast because content can change but the concept remains the same. Teachers are excellent they know about the strengths and weaknesses of each and every child. I wish the school will grow and flourish more and more in the future.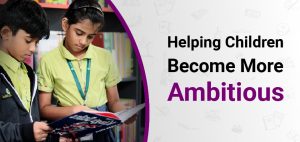 As parents, we always want what is best for our children and we also have their best interests at heart. We want our children to be motivated, curious, and eager to learn. We also want them to be ambitious because the amount of ambition that your children have, can determine their success in life.Some of...