A Proof that makes you Believe we are the Best
Transformed conventional norms of teaching for a truly integrated learning with global approach.
In a span of 7+ years Epistemo has expanded its horizon in terms of scope, sequence, transformed the conventional norms of teaching thus paving the way for a truly integrated learning with a global approach.
It is certainly not an exaggeration in stating that rapid advancements in technology and communication today have shrunk the globe and made the children 'globizens'. Therefore a paradigm shift in education towards 'internationalism' is the need of the hour. Accordingly, we aim to nurture and empower our students to shape up as individuals with insight on international perceptions, capable, fearless, inquisitive and eclectic.
Feel the serenity, serendipity, a sense of belonging and a close-knit family atmosphere that pervades – making one and all firmly believe that Epistemo is truly the first 'Green School' located in the dynamic city of Hyderabad
Very Good School, teaching is concept based, kids are able to learn fast because content can change but the concept remains the same. Teachers are excellent they know about the strengths and weaknesses of each and every child. I wish the school will grow and flourish more and more in the future.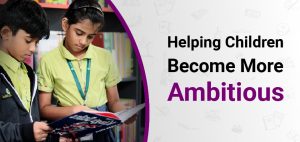 As parents, we always want what is best for our children and we also have their best interests at heart. We want our children to be motivated, curious, and eager to learn. We also want them to be ambitious because the amount of ambition that your children have, can determine their success in life.Some of...