A Legacy of International Education
Expanding our horizon and undergoing a huge transformation
Samaikya Educations Pvt Ltd came into existence in 1999 under the guidance of Late Sri Koteswara Rao, who envisioned to produce the finest intellectuals in the country and achieved that through the establishment of Vikas The Concept School in the year 2003. This school reached its glory by carving out a niche for itself in the educational sector and marked its position in Andhra Pradesh as a leading school with several ranks in Medicine and IIT. Following its huge success, Ameya World School was established in the year 2008 with a mission to empower learners to explore, experiment and experience.
Epistemo Vikas Leadership School, established in 2012 is part of Samaikya Educations Pvt Ltd and was established with the objective of nurturing young minds by providing a unique platform for students to explore discover, learn, apply, analyze and create."
Epistemo has undergone a huge transformation since its inception in the area of infrastructure, technology in education, teaching method and approach. We have truly expanded our horizon and assimilated learning with a global perspective to give our learners an edge over the rest.
Very Good School, teaching is concept based, kids are able to learn fast because content can change but the concept remains the same. Teachers are excellent they know about the strengths and weaknesses of each and every child. I wish the school will grow and flourish more and more in the future.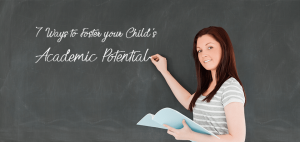 School is typically a safe space to not just achieve, but also explore. It is a place where children learn and grow and realize their academic potential. Teachers and parents both play's a very important role in encouraging children to do their best. Also, parents can make a very real difference in fostering their child's...