Providing a Venue for Different Activities
A multipurpose auditorium for hosting exhibitions and indoor games
The multipurpose auditorium accommodates various activities of the school such as Multidisciplinary exhibition, science exhibition, health camps and indoor games. The built-in stage caters to the indoor cultural events.
Very Good School, teaching is concept based, kids are able to learn fast because content can change but the concept remains the same. Teachers are excellent they know about the strengths and weaknesses of each and every child. I wish the school will grow and flourish more and more in the future.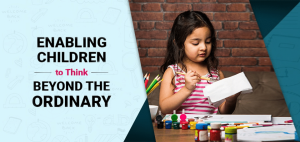 While learning using memory is a common way of teaching children in most schools, enabling children to think beyond the ordinary is not as common. However, it is imperative that children be taught to think creatively and beyond the ordinary, if they are to not only learn new skills but also apply them to everyday...