International Schools in Patancheru
Epistemo is one of the best International schools in Patancheru that aims at providing unparalleled opportunities for students in academics, arts, sports and encouraging them to know their talents and excel in them. We provide students with the best infrastructure and facilities. The school believes in providing equal opportunities to all students and that makes Epistemo one of the best international schools in Patancheru. The school focuses on ensuring instruction and learning conditions that engage, empower, and equip students to be successful in school as well as in a future career. We believe in developing a high-performing and student-centric learning environment to open the doors of flexible and experiential learning. One of the best international schools near Patancheru with all the latest technology and innovative learning methods which aims at supporting and guiding students to enhance their skills.
International Schools Near Patancheru
Epistemo is also well known as one of the top international schools near Patancheru that provides exceptional educational services ensuring the intellectual development, personal growth, and social responsibility of each student. Epistemo being the best CBSE and international school Near Patancheru covers CBSE and Cambridge syllabus. Along with academics, our school focuses on enhancing their innate talents and giving them an opportunity to grow. We provide ample opportunities to our students to participate in various sports and cultural activities that give them the exposure and experience leading to enhancing their self-esteem, individuality, and self-expression. Epistemo stands out among some of the top international schools in Patancheru, Hyderabad for its focus on the holistic development of every child by enabling them to balance academics and extra-curricular activities enhancing their talents.
Why Choose

Epistemo

Vikas Leadership School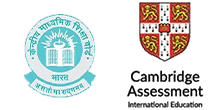 CBSE and Cambridge Curriculum
If you're looking for CBSE and Cambridge curriculum schools Hyderabad, then Epistemo Vikas Leadership Schools is your best choice. Students are prepared for the competitive world with International recognition - the globally acclaimed curriculum based on rigorous study of core subjects while developing real-life competencies.
30 Years in Educational Field
Holistic Learning Framework
Personality
Development
Entrepreneurship
& Leadership
Innovation
& Creativity
Universal Values
& Ethics
Sports Excellence
Academic Excellence
Skill Development
Community & Care








Ensuring Your Child Learns The 21st Century Skills
This fast evolving field is one of the mainsta-ys of the curriculum at VIKAS. Covering the areas of force, motion, mechanics & progra-mming, it also fosters other skills such as team-building, project management, critic-al thinking and logical analysis.
Creation and innovation are two major co-mponents that are at the heart of all the le-arning frameworks at VIKAS. Disruptive ideas and tech-savviness from early childhood ensures an enhanced IQ, that equips our students for the AI world of the near future.
Our campus is digitally driven with STEAM (Science, Technology, Engineering, Arts & Math) oriented advanced learning spaces that encourage free flow of ideas.
Holistic Education framework that will lead the innovation journey to entrepreneurship.